Allies Network Ltd is a community organization set up by women for women.
We are dealing with a variety of issues faced by ethnic minority women to support a better wellbeing and assist life changes.
We provide culturally sensitive support, advice and an advocacy services.
We provide access to key mainstream public and private sector services such as the NHS, PCT, Social Services, Housing, Education and legal services.
We offer a supportive environment in which women can explore and deal with issues in a confidential and safe setting.
We empower women to confidently and confidentially talk to people or organizations that can help them identify, evaluate and resolve a wide range of issues and concerns.
We are a vehicle for inter-racial, inter-generational and multi-cultural dialogue.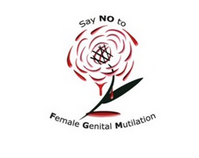 "There is no tool for development more effective than the empowerment of women" ~ Kofi Annan
Female Genital Mutilation
All procedures which involve the partial or total removal of the external genitalia or injury to the female genital organs for non-medical reasons.
The World Health Organisation
FGM services Allies Network provide:
Awareness Raising Workshops
Training for Professionals
One-to-one guidance and support for FGM survivors
Find out more at: www.allies-network.com
Contact us: Though our website
Via e-mail at: [email protected]
Or directly:
Tel: 0121 647-1960 and ask for Allies Network